Book Yourself Solid & Get More Clients
Michael Port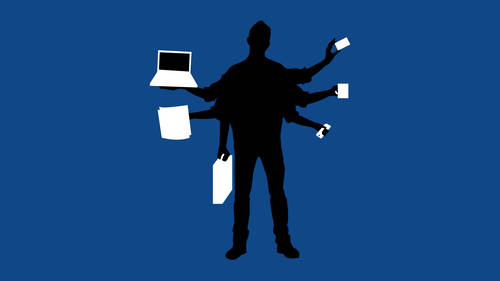 Book Yourself Solid & Get More Clients
Michael Port
Class Description

Book more clients, earn more referrals, and build profitable, long-lasting professional relationships with Michael Port's best-selling Book Yourself Solid system. Whether you are a photographer who needs to book more portrait sessions or an acupuncturist who needs more clients, this business workshop arms you with better marketing techniques that immediately bring more clients and money into your business.

Michael will teach you:


How to find ideal clients that energize and inspire you

How to understand your clients' needs

How to master the 4-part simple sales formula to book the business almost every time. 
Michael will also show you methods for reaching out to prospective clients and referral partners, tips to help improve your website, and strategies for building your social platform to help grow your business.
If your business is just getting off the ground and you need help finding the perfect client, this workshop is a must-see.
Class Materials
BYS Illustrated Worksheets
BYS Self Promotion - Mandatory Strategies Illustration
BYS Self Promotion - Optional Strategies Illustration
Ratings and Reviews
What marvelous three days those were! Michael Port is unbelievably generous and nice. A real blessing to the folks in the studio audience and us at home. I watched all three days, but felt compelled to own the videos as well, because it's by practicing and revisiting this content that we can all get booked solid. I want also say that Antonio and Kenna were great hosts. Book Yourself Solid has been my mantra for the last month and I hope it continues to be for years and years to come. Read the book (it's important) and watch the videos (they complete your view of the whole system). Thanks Michael Port. Thanks Creative Live. Good luck to us all!
I would recommend this for most. I loved listening to Michael but as a photographer I felt a lot of his applications and exercises did not apply. I heard reference to "Wedding Photography" more times than I would have liked. Since Creative Live is such a big photography learning site; I would have liked to hear more reference to where this would work say for a Day In The life, Pet or fine art photographer. I suppose just more photography relation's would have been nice. All in all I had fun doing the exercises and there was a lot of phenomenal info in these videos. I'll be watching them again soon.
This is an amazing course, this is what a lot of marketers are teaching but with even more clarity and with his personal systems added that help with your work in the world. This information is so easy and clear, he takes you step by step, and the workbook is essential and extensive and easy and fun to follow, I've been listening over and over again, because there is just so much info that you have to hear it numerous times, at least I did, if you follow all the steps this course is better than courses that cost thousands of dollars. And he's a great presenter!
Student Work