Professional Portraits: Moving Beyond Headshots
Gary Hughes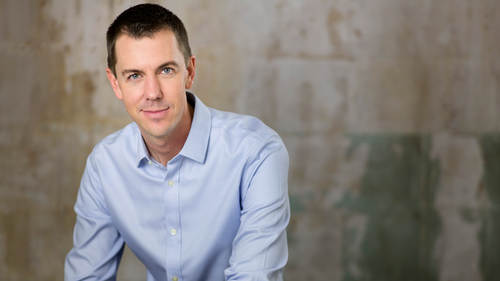 Professional Portraits: Moving Beyond Headshots
Gary Hughes
Class Description
Professional portraits go beyond the standard headshot. With the age of social networking upon us, businesses often have the need for environmental and editorial portraits. Not only will you understand individual portraits, but you will also learn to execute large group posing for corporate clients. By adding these to your client sessions, you can add to your business plan AND widen your target client outreach. 

Class Materials
Ten Tips for Professional Portraits
Ratings and Reviews
Gary is super knowledgable, yet down-to-earth and relatable. I love how he explains the exact gear he uses but also describes ways to accomplish the same look using DIY and less expensive alternatives. The segment where he demos a live shoot in multiple, difficult lighting situations is worth the cost of the class alone! Bonus: He's super funny. He could probably double as a comedian on the side, but I digress. This class was informative, funny, and very practical for any photographer that wants to increase their profit and expand their business into the professional world. He gives all his prices and workflows so you can get up and running in 2 days! :) Awesome class overall, and it's a great sequel to his professional headshot class (which I also bought and loved.)
I love Gary's straight teaching style, and appreciate him demonstrating with regular people, not models. This is the real life of a regular photographer! I wish Creative Live could show more from the photographers viewpoint, so that when he's posing and moving lights etc, we see exactly what he's changing, and can analyze why... not sure how they'd achieve this in a live environment though. Loved his going around to less than ideal locations and finding the place that works. My favourite course on Creative Live so far.
Gary makes taking editorial portraits look simple and fun. I want to start shooting heads! I love Creative live and Gary is really doing a great job. I got to buy the class next. Thank you.
Student Work