Becoming an Active Listener
Gaynor Strachan Chun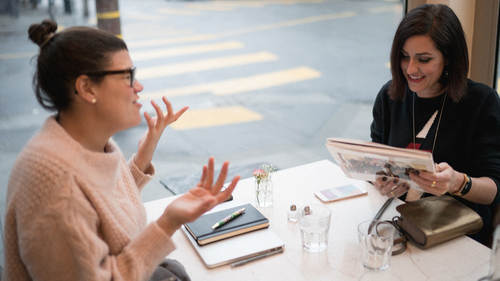 Becoming an Active Listener
Gaynor Strachan Chun
Class Description
When we talk about good communication skills, we usually focus on how we speak—our tone, stance, confidence, and ability to effectively convey our message. But communication is a two-way street. Just as important is our ability to listen.
Listening, as opposed to simply hearing, is active not passive. Active listening requires concentrating on what's being said, giving our full attention to the speaker and providing visual cues that we are truly understanding. Active listening is one of the most powerful skills for building deeper, more productive connections.
In the digital age, when many of us spend more time in front of a screen than face to face with others, it's more important than ever to understand the fine art of listening.
Gaynor Strachan Chun, renowned marketer, speaker and thought leader, will address the barriers to and benefits of active listening, and help you develop a skill that will bring more trust and respect to your business and personal relationships.
In this class, you'll learn how to:
Avoid being misunderstood, misconstrued and on "the ladder of inference."
Overcome the barriers to being an active listener.
Use visual cues such as nodding and smiling to demonstrate listening.
Respond to your interlocutor with eye contact and nonverbal sounds.
Focus fully on the what's being said and not get distracted.
Have the right posture to convey active listening.
Class Materials
Active Listening Resource Guide
Ratings and Reviews
Gaynor provides insight and practical tips for improving active listening skills that are valuable in both business and personal relationships. This class breaks down why active listening is important in furthering communication which leads to greater creativity and productivity. Gaynor has shown me that practicing active listening will help me empower others and make my work more impactful.
Valuable, applicable and productive course. Gaynor presents the topics so well and applies takeaways that can be put in motion immediately. Highly recommended!
Student Work