Simple Sewing Projects for Beginners
Susan Beal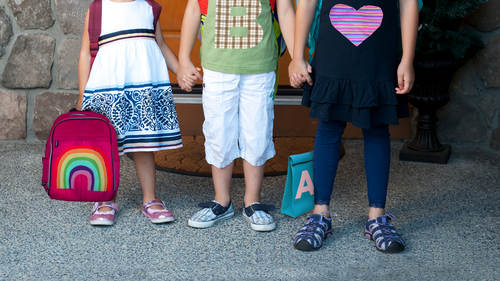 Simple Sewing Projects for Beginners
Susan Beal
Class Description
Are you intimidated by your sewing machine? Don't be! Join experienced sewist Susan Beal as she guides you through the basics of sewing, including using straight stitches, zigzag stitches, simple appliqué, and easy binding.
Using simple projects in kid's sizes, Susan will teach you to customize t-shirts, create simple tote bags, reusable napkins, and more! You'll learn tricks that the experts use to create their own contrasting binding tape, how to sew on a variety of fabrics, and how to incorporate snaps and eyelets into your projects.
If you're a beginning sewer this course will give you clear, easy-to-follow ideas and inspiration for projects that tap into your family's creative spirit.
Class Materials
Susan Beal Back to School Craft Ideas and Projects.pdf
Ratings and Reviews
What a great class! Susan does a fabulous job explaining each project and is great at giving you a heads up on what issues you might face with each project. I've now made two applique projects with another in the works. I've also made two of the girls skirts. Susan gave me the confidence to try and I am really happy with the results. Hope to try the binding tape soon. Thanks for offering this video.
Susan's projects were the best introduction to sewing I could have hoped for! I wasn't able to watch every project, but the ones I saw were simple, VERY clearly explained, and perfect for a beginning seamstress like myself. I'd never used binding tape before, or elastic, but now I'm confident about making my own binding tape and adding elastic waistbands to pretty much anything. I was immediately inspired to make a few skirts for myself after watching the simple children's skirt in this course, and I'm planning to make cloth napkins and an oilcloth lunch sack as well. I wish I'd gotten to see the applique portion, so I think I'll have to purchase the course in order to see that part. I'm positive that it will be just what I need to learn the process! I see that the previous reviewer was disappointed by the lack of diversity of crafts for this course, but I find that the name "Simple Sewing Projects for Beginners" was completely accurate for what it was. Perhaps it was categorized in a craft category, which would still seem applicable. I think it was advertised as having back to school projects to make for your kids, which is an even more detailed description of the course, since it includes clothing for boys and girls, as well as a lunch tote, cloth napkin, cape, and maybe more things I missed. Overall, this was my first Creative Live experience, and I was blown away by how informative and fun it was to watch!
Fun projects to make for your little one. Susan explains things so clearly. Very nice that she also offers patterns and written instructions for free
Student Work