Shoot: Pregnancy Session Start to Finish Part 1
Ana Brandt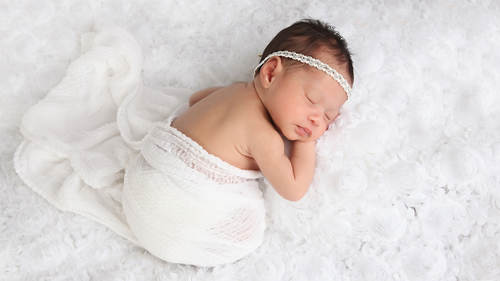 Shoot: Pregnancy Session Start to Finish Part 1
Ana Brandt
Lesson Info
21. Shoot: Pregnancy Session Start to Finish Part 1
Build on what you've learned from the previous maternity shoots and head behind-the-scenes for a full pregnancy session. Gain insight into posing and the flow of the session with this full live shot.
Lesson Info
Shoot: Pregnancy Session Start to Finish Part 1
all right are you guys excited come on I'm excited I've been saying the word excited since I knew I was on creative life back at the studio aaron it's always like excited I'm excited excited creative lab now I'm excited okay so as we said we're gonna wear we have a client coming in mama's lei lei lei me liliya liliya lane leah what a beautiful name are you having a boy or a girl boy boys where are the girls it's another boy boom way like a couple months ago I honest to god we'd like ten straight boys and I'm like I love you all it pushed me to be very creative with boys but I'm like and where are the girls and then I swear like fifty girls were born in like one day like okay and there they are and now we're back to the boys don't know if it's the year of the boyars something but there's a lot of people having boys right now I wanted a girl but I'm very very blessed thank you I wanted a girl but then um ten weeks they told us it's going to be a boy and like how accurate are the town lik...
e ninety nine percent of like so there's a chance there's a one percent chance whenever well yeah this is only your second and you know the third's the charmed one a list has been pregnant we might get there oh hey you know like you don't like taking the whole burden by yourself you just hang out with me a little longer I have attended to get people pregnant well no e oh no because we need to add it where is it what I find so everybody in the studio was like e no herewith may I wow keep it clean peeps this a family session okay so we're gonna do is your client coming into my studio you brought clothes to wear and we fell in love with this dress that you're wearing is this just some is this a maternity dress or no it was we were in italy this summer and I was found and I just felt light and I'm like this is perfect I want something like that stretches that'll grow with me so backs that well what explains the whole italy thing I love it we'll try not to get blinded by her diamonds during a photo session good job dad gotta work on that third child now okay so we're gonna come in and what we're going to do is we're going to start with you I'm gonna bring a fan in because I have a fan that's very handy and it works wonders for beautiful hair such as yourself and we're gonna come in and I'm just gonna warm you up bring you through some basic transitional poses I'm gonna direct you the whole way and then we're gonna try to get kai in and if I can make it right away dad's going to come in we're going to do some with mom and dad and then we're gonna bring kai in our goal is to definitely make a part of this photo session and come on in I know that many of my clients will say it's okay if we don't get the toddler and whenever they say that I'm on a mission I'm like I'm not going to get a little two foot tall person break me not going I'm not going to be broken yet okay so I have some sticklers one of my things as I love your jewelry I have a thing about watches I say that the on ly cute face I want to see is yours so that was a joke because I'll get that so we're gonna get rid of the watch that was where that was going I love your watch I love that it is kind of like a jewelries statement but what I what I'm going to see is I'm going to see I'm going to see the face I'm going to see this so we can give that to dad on dh so I do I try not to have watches I do get some people they're like my watch cost more than your lens I'm like I'm sure it does and I respect that you're watching cost more than my lens and if you want that watch if they really want it and there are times where people say really wanted then absolutely go for it I'm not a fan of it and I have to tell you for every time I've kept my mouth quiet and not said something and tiffany a test of this in the ordering appointment the client ago can you retouch my watch out that's fun and I'm like oh I should have I should have and the hair bands notice I forgot the hair band before check the wrists now she does have a tan line so we're going to see that that's easy that's that's a whipping your one that's not a big deal I would rather take care of the tan line then a watch but ask don't assume I don't assume I ask or suggest or politely request okay mama here's what we're going to dio I'm just going to sit in your seats stand tall sure let's getting exposure let's get john wants to get exposure a little drunk here by my fan beautiful good job john six point three you did sink back down the wind twenty five john tends to do that you know I like my wins sixty and john's like twenty five went under and I go back up tomorrow in the sixty it's okay it's okay um okay so I like the bending so let's talk about it you guys what do we want to see but the hands under the ten me because I want to see her belly right and what's the very first thing we're going to dio so for shot looking down my studio audience is going to help me like notes notes who's got notes were let's compare notes you on your toes I'm ready and I'm looking at it more for her hair whoa look straight down to your belly big smile teo looked right up in me when and above one hand below the belly gorgeous bend that leg a little bit more levitt bring your head a little this way way beautiful turn a little this way ben this lay on angle back love it pull that right shoulder back so we're going to be more like this yeah and bring the chin this way you full straight ahead straight at the swing door just love that look right down to your tummy beautiful love it love it sweet writes done okay that was how quick that first that first pieces now I'm not saying I'm not going to move her other directions in the stress but that's how if I'm in a regular session that's how quick that's that wass and they're like that's it that's it how many exposure said I just shoe I don't know eight nine ten you know I'm curious to know how many shot notice I'm going horizontal vertical and noticed I'm going full body and three quarter quick so we're going to see if kai can come in now before kai comes in I am going to bring you more sideways I'm going teo very quick transition of her sideways before I bring him in just there's a reason for that many times moms get very into the children coming in and so I'll have like this perfect side shot and the baby's great the mom's like because she's tryingto get the child to express so she's like where she's talking or she starts changing things and I'm like ah that was like a perfect toddler kissing belly in mom's like high money so all do a safe round real quick so we're going to turn sideways facing the audience were gonna bend this leg out because you do have a nice dress and we'll make sure you can see your belly you're gonna put hands under your tummy again because I whenever there's a full dress I'm usually keeping that dress under the tummy or I will pull the dress tight and clip it in the back okay keep that hair this way we don't need actually a fan for this because we're not gonna do a fan with kai so I want you to you're gonna yep and you're gonna look keep your body there and turn your chin yes beautiful you're going to do that and then we're gonna look down your value so you're nice and tom looked right at me first just a little smile bigger smile had a little this way to my love it look right down to your belly beautiful looked to the audience and look down to your belly got it perfect right he's crazy okay so kai's gonna come over now mom when I want you to do is tuck your hair behind your ears so when it comes down I can see your faces a profile because you're gonna look down your hair can be in front or convened behind but I just wanted tucked back and then we're going to see I think it took I should maybe take a shirt off because he's built some things on there yeah like maybe done contrite maybe we could blow some bubbles while that tries it always there bubbles and we have a tickle monster oh he doesn't like tickle monster okay we don't need to bring him out no tickle monster it's important to work with the child offset go back to establishing that trust just have the assistant or if you have no assistant and you need to take a break you put your camera down and just come play with him offset talk to him relax him get his trust before we bring him in front we're going to see if he can look at mommy oh your baby brother you want a team where can you get a little closer to mom and then I'm gonna go above ok ready yeah you can go ahead and get ready for the team I have an idea mom turned towards me and you're just gonna hold his hand with one hand so he has a bubble popping hand no in the bubbles and then the bubble is gonna come can just hold mommy's hand and your other hand is under your belly and you're bending your legs fixed that line real quick on your belly yes do that one more time your hands under there and you just look mean small you could bring your hair back out and ignore tiffany okay okay uh teo teo I e way I missed it okay ready here they come here really I'm gonna bring it to you you think you could pop it you can pop it ready e did you get a job you want to see another one yeah put your hands up so well eh kai what's in mommy's tummy can you look right down to him do one more time touch again uh that was very good and if you notice that one shower I cut cropped and I shot in close his hand was on his belly in a her hand was under her belly I love that that was that was good we're good chap you can go play go play so what's happening there is he's ready to go mom saying not yet but there's no reason a push in there's no reason to push him we have some great images I love the one where I decided to go close up and he just had his hands on his belly that was fun um I don't know if we could go back to that but just knowing their limits I need them for how long was that thirty seconds really that easy we're going to try him again and try to get him kissing mama's tummy but what we're gonna do is bring dad in let's get mom and dad together well try bringing him in with mom and dad just for a regular family then we'll try kissing we may need to try kissing with her belly exposed yeah let's do that let's do that because I think that kissing through the dress may not look is great eh so let's we're gonna bring that in get a couple with mom and dad and then ring child back in and finish that set okay dad you're gonna come in behind her michael do you pocket tini too empty no you're good now I know I'm not shooting your but not today most most men do you come in and they're loaded in there friend pocket so we just say can you empty the front pockets okay so michael you're going to kind of stand straight on and I like her in front of you a little bit not completely like off tow one shoulder thank you and you're going to you're going to just lean against michael's back more go yeah and you're gonna bend the right leg both of your hands are on the valley and michael's hand your hand is on the belly too how long have you guys been married nine years wow long time and you're still together now instead of each other yet not yet no problem while we get a kiss for that one marriage is hard no one tells you how hard it is but it's it's if you can make it it's worth it don't you think okay so stand tall bend that leg arm relax good and you're going to turn to me michael you're going to get in a little bit closer to her good come in real close michael I want to watch that shadow on his cheek so let's do a test chin more to me michael and get in a little bit closer oh I think we're good guys can even get closer in touch whoa there is wind for me not so much dangle getting close but uh watch that chad we're getting you don't see the shadow michael but we dio so coming close to her I liked that now you can come and gently touch you two there we go you kind of gotta watch the hair I want them touching but not so let's pull a little bit away because her hair is giving you a nice big shadow so michael look at me and go in a little closer one more time good beautiful now I want you to lean in close and touch edges and hedges no I just you like that you know what that is yes thank you you don't know what touch I just mean I made I'm asking seriously kidding okay touch hens I'm telling you this is what happens I tell my clients they look at me and they're like well being a good flow and then I'll be like touch judges will be like I don't know thanks tiff good eye good eye now give me a michael turn a little bit more towards me yes let's give that that pose again good little closer now just look down to the belly both of you closer closer lean more into michael's head yes we'll probably want to stay there stay there if you want to go in and check that hair that's pretty pretty it looks really good great how many assistants you usually have for shoot like this okay so you're leaning in close you're looking down you were leaning right by michael's head stretching your chin out you guys were smiling real close michael go ahead and lean right on her you're smiling it michael lift your head up just a little bit more yeah beautiful and both of you look at me one more time she's a little a little close to my goal to switch their hair and smile I like her you kiss her and look at her it's really sweet do you want to just look at each other for a second all sweet I like to look at those little cues and then I'm telling you once you get him in there in that in the green room he's like I don't really know what I'm doing I'm just here once we got him in here he wasn't aware he really wasn't aware what he was doing but how long did it take him to just settle right in in no time right so we like to keep our husbands with just enough information to get them on set okay so we need kai do you think it's better michael if you get tired of tiffany get skye okay so you two get ready because here's the post post that I think you guys were just doing keep that because here's what I think I want high holding your hand and kai holding her hand and so he's just right under here in this little gap facing me his back's to you but you're each holding his hand and tiffany will try to get his attention wanna give me a question laura getting kai absolutely there was a question from kayla who asked have you always been this quick it's sessions or have you just gotten quicker over the years or with your experience and then she says I feel I struggle with overshooting germany tips for that yeah d'oh I've always been quick but it came from nervous energy in the beginning because in the beginning I people always thought I was really really young and I was so painfully nervous and I'm more of an introvert than people think so it's like every power of my being to like meet a new person when I was really young and so in the beginning if I'm really really really really really really nervous I talk really really really really really fast it's like hi my name is anne and we're going just you and my thought was if I just talk really fast and really got him through the session before they know what we would be done and they would forget how old I wass and I was new in the fields so that was initially us a way to get over my nervous energy then as the years went on I actually slowed down I'm actually slower than I used to say and slow down but I do do things quick like when I'm at the computer my my husband's trying to show me something he's like stop you're going you're going so fast your hands are moving faster than I could tell you I tend to move faster than my brain registers you'll be assembling in my words I talk faster than my brain processes and that is just a part of who I am so many times I'm stumbling over my words because I can't get them out of my brain fast enough and so I actually slow down a little bit as faras over shooting I used to be an over shooter I confess I was an over shooter and then what happened was two things I was spending in the in the film days I was getting spending so much money improves it would cost me okay let me get back to this I'm gonna get back to that because I want to talk about it oh now he's holding him okay we'll go with that's ok we'll take it so you're holding a guy's leg yes and you two are focusing right on me if kai looks in either one of you you look at him that's kind of the rules have one trick that my work okay you two look right away my culture your chin a little bit more this way and you guys just get ready because he's gonna look right at me and smile wei must it what if he puts his arm around mom right out of the way stay right there you guys so keep him right there yea hand hand hand hand maybe mom grabs hand down right let's try that one more time and then mom just kind of lean forward on my shoulder and he's like yeah I like you even resting right on him yeah get it get it get it get it get it go second mommy what aboutthe mom mom mom put hand on baby there can you look at the baby see oh my god that's the saddest thing I've ever heard you have the biggest one in the whole world oh wow that's all soon tell us where would you be looking would you look at the baby you looking at thank you john that's another technique that we've used we've taken a second and and on that I was john that was good I want to try kenny's airway to try one more where he's holding both moms and dads hands if you don't get it we don't get it so this is what I call the bonus I get the guaranteed shot and if he's willing to do it but I try to get you to stay right there can you just hold mommy and daddy's hands yeah but maybe don't leave your suite just seeing wait maybe you want to go play that's okay daddy you like chocolate crap why don't you tell mommy daddy can I alk o gradual right back okay wait okay mom you're holding your belly yeah my chair where did she go did she go to get eminem's should I do peekaboo behind the camera switch hands mom no what if I hide behind here you to get closer and I do one two three peekaboo do you want eminem you d'oh where are eminem is going oh are we getting in then he uh look down do you think I should tickle where's the tickle monster perfect got it got it good job kai you could go take a break very good very good tax a success a set see how simple a status we're gonna change mom that was a set good job you guys I want to get back to that question real quick cause I think it's really important that we do that while they're changing I used to be an over shooter and I remember back in my day I'll tell you quick quick story used to cost me twenty five dollars to develop a roll of film my such if he was one hundred twenty five dollars remember my turning point I was renting a little tiny room in a camera store for twenty five dollars per session so is getting turned on getting paid a hundred twenty five dollars minus twenty five dollars for my room now one hundred dollars it's twenty five dollars per roll of film not including the cost of the film so I have a crazy session I've shot four rolls of film zero right I've made no money and then you now I have these paper proofs and the clients I'm praying they spend maybe three hundred dollars so I have a little bit of pocket money and I remember saying gosh if I could just spend three hundred dollars I could feel better and maybe then it was like if they could just spend five hundred dollars and and then I remember time myself okay I've got to get my number of roll of film down because I go on the beach and it would be a rolls of film that's two hundred dollars in film and then I was throwing the paper proves away ask my assistants have any paper proves I have in storage right now because I wouldn't throw them away I still went through the boy I've thrown away a few but I still have them because I just can't get rid of them and cause it's money I feel like I'm turning away and so now going to digital so I fixed my ways and film I get a digital and I start over shooting why my overshooting cause I'm not confident about my work even though amina ring I'm freaking out going the digital was so hard for me I did a year of film and digital cameras one in each hand that's how hard it wass when I was studio lighting I was so panicked thank god I wass because I did a shoot with triple it's my first time using studio lighting and nobody told me about the six speed with lights and I shot two hundred fifty shutter and medium for mamma mia six forty five and every role has a black bar on the bottom with six month old triplets sitting on the floor and half their body is a black bar because I was over my six feet of my lights and the only reason I didn't cry was because I had shot with a second camera the entire time ask my house in the time I came home from shooting in the park for seven hours overshooting by the way and I didn't take the back slide out of the back of my mimi a camera and every single piece of film came back empty and I cried for days and so then the overshooting happens again because now I'm really paranoid and I've got like two cameras I'm over shooting now my digital I don't have the cost of film so what oh yeah I don't have the cost of film so I'm I can shoot as much as I wanted to digital I don't to pay anymore so instead of churn out and now I'm not paying anyone a million dollars for proves no now I'm up till four o'clock in the morning and now I've got a third child and I can't afford to be up until four o'clock in the morning now you had clients that are coming and they're still looking at people because when we do digital we'd still print paper poofs and we'd give him a box of two hundred proofs and what would they say it if you've been through all these order appointments what was the number one thing that is to say you took its okay you took too many photos you took too many photos I can't pick when you take too many photos the client actually will spend less it's a weird psychology you just took too many anna I can't decide and then they get overwhelmed and so now I've just wasted all that time and all that energy and then begins my obsession with my memory cards how many memory cards do I have two hundred fifty if you see me on instagram you'll see my filing system for memory cards I don't want to get rid of a memory card so yeah overshooting anonymous you want to start a club so then I said to myself at the end of the day this is a business this is not a hobby anymore it was a hobby when I was twenty five it's a business now I'm forty three now I mean shooting over twenty years I've got three children my time is very valuable and I'm paying assistance so I can't have a shoot anymore I can't afford to overshoot anymore and I don't really want to waste my client's time when I over shu my clients just done not to say that I don't have some overshoots I do I overshoot with celebrities I think I I can do that for a while talk to me when I'm cheating summaries for twenty years right now I'm still over shooting celebrities but I feel like I kind of have to for them it's a one shot deal and they usually tell me you've got like an hour and how fast can you shoot and I'm like oh I can shoot I can shoot so I don't mind over shooting with celebrities but I do think that at the end of the day you need to decide if this is a hobby or a business and if it's your business you gotta look at your bottom line and you have to ask yourself can you afford to overshoot and then you say well I'm overshooting why and we'll end this conversation with your over shooting for you're not confident your work you technically are not comfortable with your knowledge or fear so you've gotta work all those things out and you got to say I got it I've had my assistants a andy you got it you got it I have a friend kelly I've been shooting since her kids were born and she she says anna you've got it already and she's just a friend and she tells me stop you got it so if you need someone to stand next to you and say you got it do that but stop overshooting get the shot and move on don't eat ten shots of a sleeping baby and you don't need to understand shots of the same belly okay
Class Materials
Ana Brandt Product Guide.zip
Baby Pose Sample Guide.pdf
Additional Discount Codes.pdf
Transitional Pregnancy Posing Poster.jpg
Ratings and Reviews
I enrolled in your course because I was wanting to expand my photography business to something other than weddings. I never knew just how amazing and important pregnancy and newborn photography would be. I am feeling so much joy, love, inspiration and the need to do this now; all because of you and this course. You have captured me and led me to believe I was meant to do this type of photography. Thank you for your amazing course, your talents in what you do are unmeasurable! I look forward to learning more from you in the future while watching your course over and over. I can't wait to start this new journey of imagery. Thank you!
I cant believe I got this on sale! So happy with this purchase. The one thing I feel I would have changed is I feel she rushed through the newborn sessions really quickly and spent ALOT of time on maternity. I would have liked to see a lot more of the newborn posing and info versus a dozen maternity. But all in all its full of a lot of great info and I love that its not voice over....it is true time so I can see how she is interacting with the clients. Thankyou Anna I love love love your work always!!
I loved this class! I learnt SO much and I have actually gained confidence with my work from watching Anna. She is a great teacher and I absolutely love her work. This is definitely the best class I have purchased on Creative Live. Thank you! :)
Student Work