Organizing Your Digital Scrapbooking Layouts
Traci Reed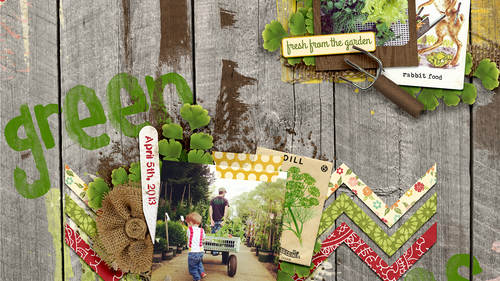 Organizing Your Digital Scrapbooking Layouts
Traci Reed
Lesson Info
3. Organizing Your Digital Scrapbooking Layouts
Lesson Info
Organizing Your Digital Scrapbooking Layouts
Let's talk about organizing layout so I do my layouts very similarly to the way I do my photos I have um a folder for each year and also I have different ones pulled out that not don't necessarily fit into the years I have one's heritage ones that have taken our when I've scrapped booked the old photos I have are journaling ones that don't ask certainly go into our family album because like I said yesterday or in the last class I use our journaling as kind of a catharsis getting my emotion out so that's not necessarily something I'm going to include them in family albums but anything that I'm going to clip including my family albums I put in its own folder and then actually let's go to let's do this okay, so I have them saved in their own folder by year and then I also say them just like with my photos, I make sure that they have the dates so especially if you are not actually dating your layouts and I don't I don't always date my layouts I don't like to a lot of the times I think it's...
just like this little random piece of text that doesn't necessarily fit in, I make sure that I date my layouts and I'm not in dating them with a date that I created the layout and dating them with the date of the photo so some of these I created in twenty fourteen, and so I still went back and made sure that I used the right date for the photos. And this is a really good way to keep your scrapbooking pages organized so that when you go to print, you can say, ok, these air, all of my twenty twelve layout and I'm going to print them and put them in a book. So if we talk about printing, there are different ways to print you can print at home, you can print through a service, even have books bound so let's talk about these books I have to hear and then ripples, but this is the difference in the size between the books. This is a twelve by twelve and these are eight by aides. Did you get this printed through shutterfly? So there's a lot of different web sites that you can print photo books from these air both shutterfly. This is shutterfly on the reason that a lot of digital scrap pickers use shutterfly is because there is always a coupon out there where it's free and you just pay shipping on guy think that their quality is it's good enough for me. Some people don't like their quality as much, but I think that as long as you are aware of your margins and you are making sure that you keep everything that you want within a quarter inch from the page to the page, you should be good to go. This is nice and bright. The photos look beautiful. I have no problem with this. There are also other options. There are persnickety prince photo books persnickety is another place persnickety prince dot com that will print you loose leaf laos to you could do twelve by twelve these air eight by eight loosely play outs that you can stick into an album like this. So if you don't want a bound book, you can also have a regular south scrapbook with the page protectors and loosely printed pages. And now this is a great way to do it. If you are never done with your scrapbooks, if you say ok, I went back and I scrapped booked a page that goes in between these two pages, and now I need to reorder it. Ok, well, now you can just take it out and reorder it. So this is a good method for people who like to print as they go along and they know that they're going to go back. I actually prefer the photo books, because now that I've been doing this for ten years, I realized I'm not going to scrap anything from two thousand four ever again. So I go put in my two thousand four book out even though it's not complete I didn't scrapbook everything and I can have it in a nice tiny little bound book on my bookshelf and I prefer that these take up a lot less space. This is, of course, only a twenty days book, so it's really tiny, but even the thicker books they take up a lot less space than these big spines. Now when you're saving for printing, there are two options and I talked in our last class about layering that I do not save my psc files, which is gasp, but if you are the kind of person that does go back and say, oh my gosh, there was a typo I need to go fix is it? Then you can save your psd file and um in addition to your psc file, you're gonna want to save a j peg file and all you have to do to save ajay pedophile is make sure that you are saving at a quality of nine, ten or above nine is decent unless you want to blow it up later and even then you're going to get if you when you blow things up, so nine ten twelve is going to make a huge file size, but if you're really into making sure that the quality is perfect, twelve is good too
Class Materials
Bonus Coupon - Sweet Shoppe Designs
Traci's Photo Workflow Actions
Ratings and Reviews
Great series of classes! For anyone from beginner to advanced Photoshop user, you will get something from these classes! Traci is a great teacher and easy to understand why she works the way she does. I would highly recommend these classes to anyone wanting to learn tips and tricks from a great scrapbook designer!
I'm currently halfway through the courses, and I am so glad I decided to watch these. I haven't been scrapping for very long, and am mostly self taught through tutorials found on the internet and youtube. I found that various concepts weren't explained to me (how to really use a template, designer intentions, how to use other layouts for inspiration) and so I sort of hit a wall trying to get further in scrapping digitally. This course basically broke down the walls and provided me with so much info and inspiration that I feel really comfortable in taking my efforts further. Whereas before I was thinking that I might always be stuck with a mediocre result :) thank you Traci!!
Student Work