Adorama Gear Review: Fuji X-T1 and 18-135 Water Resistant Lens
John Greengo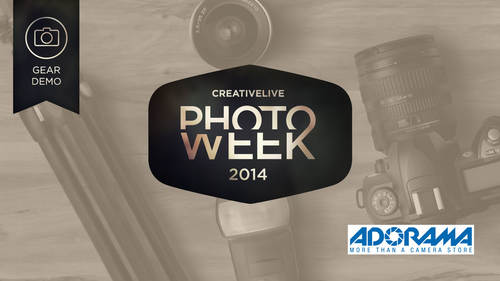 Adorama Gear Review: Fuji X-T1 and 18-135 Water Resistant Lens
John Greengo
Lessons
Class Description
Get acquainted with the Fuji X-T1 and the Fujifilm XF 18-135mm Water Resistant Lens. The Fujifilm X-T1 is a strong addition to a camera lineup renowned for classic styling, color reproduction, and ergonomics. With the added weather resistance and largest EVF on the market, this low-light king is sure to earn the respect of hobbyists and pro-photographers alike.
John Greengo will show you the strengths and drawbacks of these two Fuji products in this segment brought to you by Adorama.
Ratings and Reviews
Very clear instructions and information given. Ideal to have your camera to hand as John goes through the functions.
This Class taught me more about the FujiFilm Camera. I recieved insightful learning a I had deeper composition and understanding of modern methods of photography.
Student Work