Wedding Photography Problems and Solutions
Roberto Valenzuela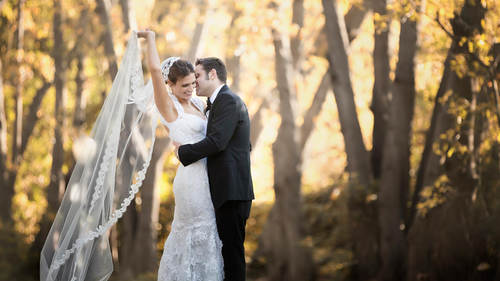 Wedding Photography Problems and Solutions
Roberto Valenzuela
Class Description
In this photography class, Roberto Valenzuela will teach you solutions to common wedding photography problems facing anyone who picks up a camera to photograph people. Roberto will use his practical methodology to give you a systematic way to break down and overcome your challenges.

In this class you will learn:

The 21 points for Posing

How to find the best light

Practical tips to quickly read the room
Roberto researched and polled various photography communities to find the most common problems facing anyone holding a camera. Through hands-on demos and easy to practice challenges, Roberto will show you how little changes can make big differences in your final images. 
Class Materials
21 Point Posing Framework.pdf
Ratings and Reviews
Roberto is a great photographer and a great teacher. Roberto took me a little bit to get used to because rather than just memorizing, Roberto teachers you how to think like a great photographer. Roberto studies the best of the best photographers and painters and he incorporates it in his photography business and his teaching courses. Over and over, I have heard other top photographers referring to Roberto. Cudos to Roberto, for being the go to Pros,' Pro. Roberto is a great teacher and a great photographer that takes beautiful pictures with mastery of beautiful light, posing and composition.
Roberto is a photography mastermind. I'm very grateful for his CL courses that are available. He shares so much during these courses, I cannot help but making many, many, many notes and I'm sure if I rewatch it, I'll still learn new stuff. This course is not only for the wedding photographer, but the information he shares is applicable for all kinds of photography. If you want to learn how to make use of the gifts of any location (while throwing some very helpful posing advice in the mix), this course is for you. I'd also highly recommend his course "Location, posing, execution", which I saw before buying this one. And besides his very inspiring teaching style, he's also very funny! This course is a joy to watch.
Absolutely amazing. Roberto's background as a classroom teacher (and crazy OCD perfectionist) is a true gift to us, the students. He has analyzed, practiced, and tried/failed his techniques countless times and it shows in this course. I have become so much more aware of an environment's "gifts" after taking this course. I myself was a science teacher (and am also a goofball) so his style of teaching resonates with me. While some workshops are amazing at making us feel inspired and fantastic, these are short lived emotions. Roberto's preaching of get out there and practice is a no-brainer!! Best course to get me started on my wedding photography career! Thank you Roberto!
Student Work